MPOWER Sanitation & Safety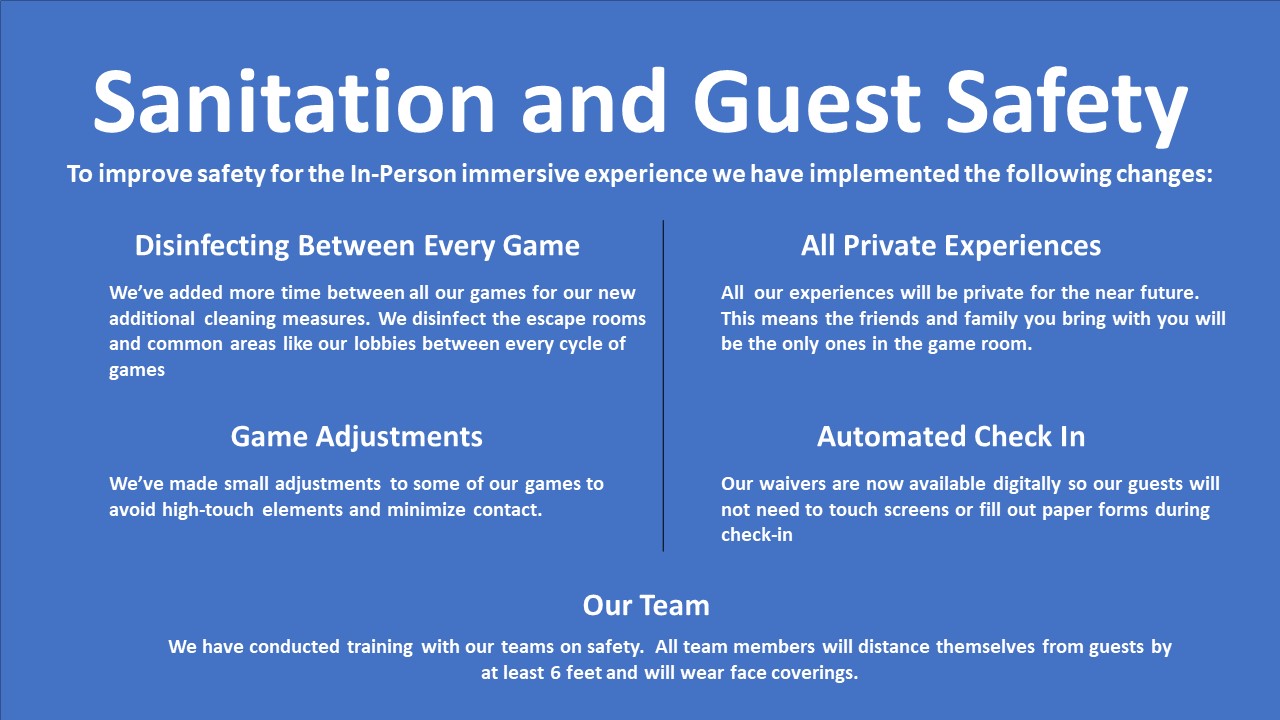 MPOWER Yourself
Our rooms provide a fun, challenging and interactive environment that allows players to feel immersed in a story.
Our rooms are designed for 2-8 players. We recommend participants be 12 years or older.
Work as a team with friends, family, and co-workers to escape within 60-minutes.
The Cabin ( In-Person and Remote)
Tracking your friend's last known whereabouts, you find yourself near a cabin deep in the Bayou...
Learn More
Book Now
The Secret
A world renowned scientist has gone missing. Don't let her secret get into the wrong hands...
Learn More
Book Now
Detective Dan Case#041 (Remote Only)
Theft is plaguing these NY tenants... can you break the case before another item goes missing?
Learn More
Book Now
Get in Touch
Address:
17415 Monterey Road, Suite 207,
Morgan Hill, 95037
Phone Number:
Email:
Share MPOWER on Social Media: